Canary Islands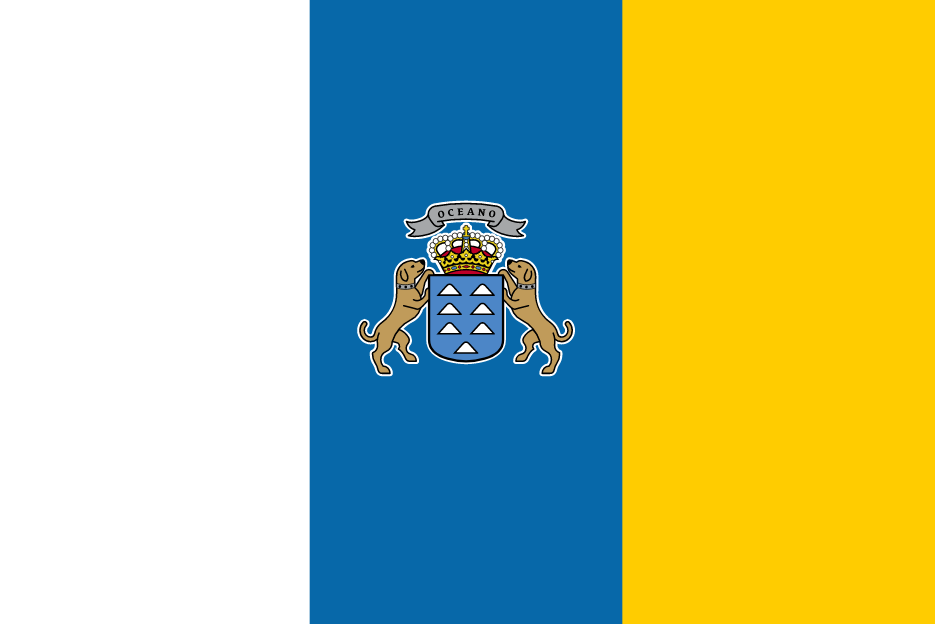 ---
View full page map
---
Overview
Official name :
Islas Canarias
Population:
2,117,519 (2011)
Capital:
Santa Cruz de Tenerife and
Las Palmas
Currency:
EURO
Calling code:
+34
ISO 3166 code:
ES-CN
Time zone:
WET (UTC)
Summer DST: WEST (UTC+1)
Land area :
7,493 sq km
2983 sq mi
Drives on the:
right
Roads
n/a
Railroads :
n/a
Airports :
8
Ports :
n/a
Pipelines :
n/a
The Canary Islands also known as the Canaries are an archipelago and an autonomous community of
Spain
located in the eastern
Atlantic Ocean
about 100 km's from
Morocco
Islands
The main islands of the Canaries (from largest to smallest) are:
There are also several smaller islands:
Ground transport
Roads
Motorways
Railways
The only railways in the islands are those of the
Tenerife Tram
. The first line opened in 2007 in
Tenerife
, travelling between the cities of
Santa Cruz de Tenerife
and
San Cristóbal de La Laguna
. One more line is planned in
Tenerife
and one in
Gran Canaria
which will connect
Las Palmas
de Gran Canaria to
Maspalomas
in the south.
Cars
Aviation
Aircraft registration used in the Canaries are the same as those ones used in Spain: EC-AAA to EC-ZZZ (regular registration), EC-001 to EC-999 (Test and delivery)
Airports
See also:
List of airports in the Canary Islands
Airlines
See also:
Airlines in the Canary Islands
Naval transport
Ports
See also
Ports in the Canary Islands
Waterways
Merchant marine
Cable transport
On the island of
Tenerife
there is the
Teide cable car
(Teleferico Teide) that goes up the Teide mountain to an altitude of about 3500 m (~11500 ft).
See also
List of ropeways in the Canary Islands
Pipeline transport
Further reading
References