Beriev Be-200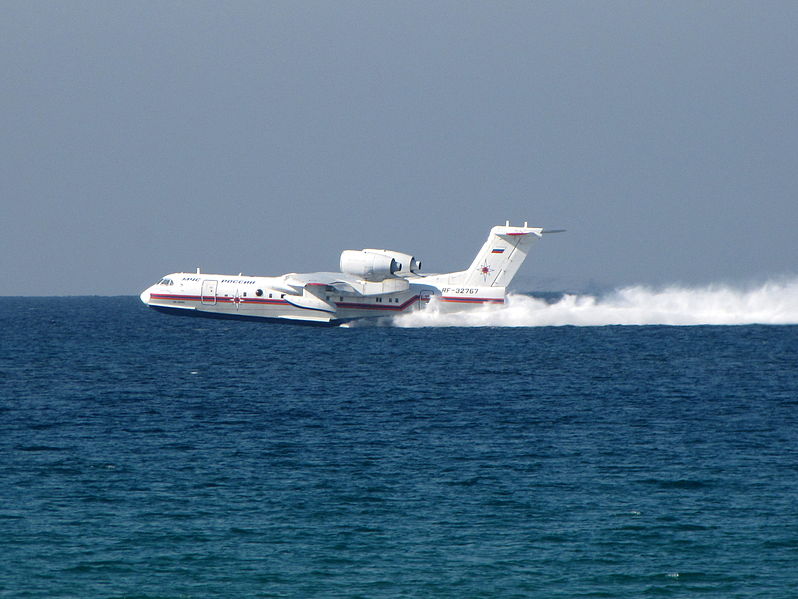 ---
Overview
---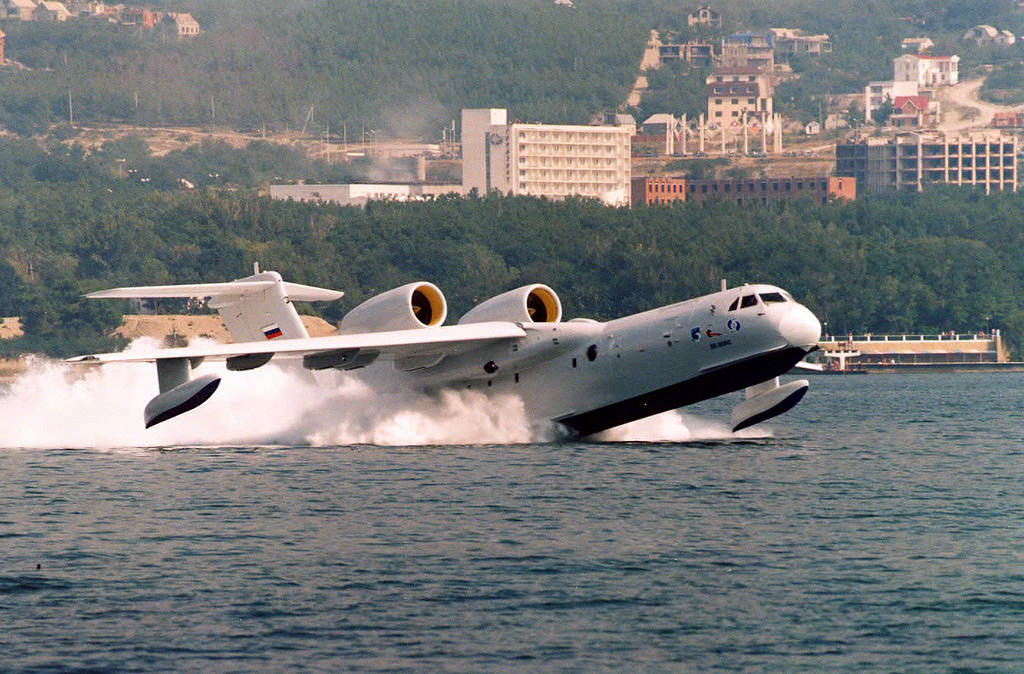 ---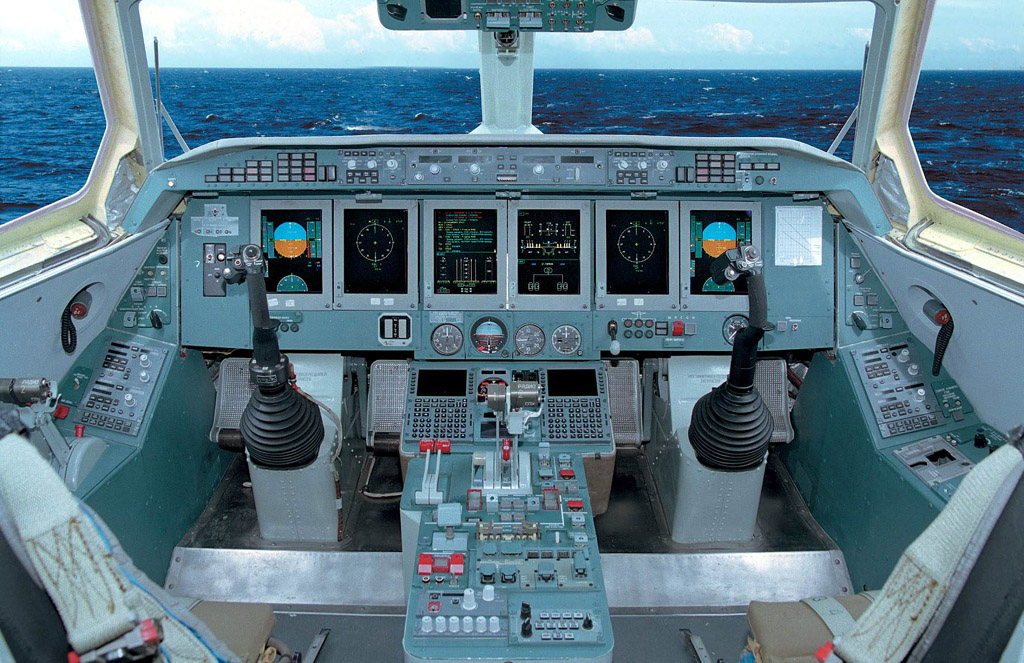 The Beriev Be-200 Altair is a russian built multipurpose amphibian aircraft. The aircraft was designed by the
Beriev Aircraft Company
and was built by
Irkut
. The Beriev Be-200 is intended to serve as a fire fighting, search and rescue, maritime patrol and even passenger transport aircraft. It can carry up to 12 tonnes (12 000 litres, 3 170 gallons) of water or 72 passengers.
The name of the aircraft (Altair) was chosen because "Al" is the first part of the name of the
Beriev A-40 Albatross
another
amphibious aircraft
which served as a basis for the development of the Beriev 200, "ta" is for
Taganrog
- the home city of of the
Beriev
design bureau and "ir" stands for
Irkutsk
- home of the aircraft builder
Irkut
. Altair is also the name of the alpha star in the Eagle constellation.
Development
The Beriev Be-200 project was started in 1989 with the purpose of building a water bomber for the Russian Government which approved the project on
8 December 1990
. The design team was spearheaded by
Alexander Yavkin
. One year later at the
Paris Air Show
the project was made public and a model was displayed at the show. The full scale mockup was constructed by
Beta Air
.
The
Beriev Aviation Company
was in charge of the design of the Beriev Be-200 together with the Russian Irkutsk Aircraft Production Association, which is currently part of the
Irkut Corporation
. While Beriev did the development, design and documentation, the testing of the prototypes, the certification and the support of production models the
Irkut Corporation
was assigned the production preparation, manufacture of tooling, production of the four prototypes and the production aircraft and the spare parts. Currently both companies are part of the state-owned
United Aircraft Corporation
According to initial plans the first flight from land of the Be-200 should have occurred in
1997
but due to various delays the maiden flight took place on
24 September 1998
. In order to perform a
take off
from water the aircraft was transferred from
Irkuts
to
Taganrog
after it flew an initial 26 and half hours. Shortly after being transferred the Be-200 performed its first
take off
from water on
10 September 1999
in
Taganrog
. Three years later on
27 August 2002
the second Be-200 took off and performed its maiden flight. This was a Be-200ES with custom fittings to the specifications of the model's launch customer
EMERCOM
- the Russian Ministry of Emergency Situations.
Worldwide marketing efforts
The aircraft was presented at several large exhibitions in 2001-2002 in order to demonstrate its capabilities to potential customers. The first such exhibition was the International Maritime and Aerospace Exhibition LIMA'01 in
Malaysia
and the second was the Korean Aerospace and Defence Exhibition KADE'01 in
South Korea
(both in 2001). In 2002 the demonstration aircraft flew over 7600 km in Europe and performed 15 demonstration flights in an effort to promote the aircraft to potential customers in
France
and
Greece
.
Cooperation with EADS
In
May 2002
Irkut
and
EADS
signed a memorandum of understanding to carry out a joint market study and to define the conditions and costs of international certification of the Beriev Be-200. The agreement also included plans for worldwide after-sales service. This cooperation between
Irkut
and
EADS
resulted in a study that was completed in
July 2003
and which concluded that there could be a potential market for about 320 aircraft over the next 20 years.
The Beriev Be-200RR
Irkut
and
EADS
together with
Rolls Royce Deutschland
planned to obtain Western certification of the Beriev Be-200 and also planned to offer a version with
Rolls Royce BR715
engine for these markets. This version received the designation
Be-200RR
. The plans included converting of the original Be-200 prototype (RF-21511) to a Be-200RR prototype.
Production
The first production aircraft performed its first flight on
17 June 2003
and it was delivered to
EMERCOM
on
31 July 2003
. Out of the seven aircraft ordered by
EMERCOM
, five have been delivered to the customer in the initial years of production with the remaining aircraft to be delivered by
2008
.
EMERCOM
had also 8 additional options for the aircraft.
European certification
The fifth production airframe was used for European certification. This process was expected to be concluded by 2008. However the aircraft was certified by
EASA
on
7 September 2010
.
Design
The Beriev Be-200 is a multirole aircraft. It can be configured either as an amphibious water drop fire-fighting aircraft, either as a freighter or a passenger aircraft with a pressurized cabin and a capacity of 72 passengers.
Technology
The aircraft was designed with some unique fire-fighting equipment which allows it to scoop water while skimming the surface at a speed that is roughly 90-95% of the
takeoff speed
of the aircraft. The development of this system used a modified
Be-12P
, coded '12 Yellow' which served as a development platform for both the fire-fighting system and the methods of operation. This aircraft which was given the designation
Be-12P-200
was later registered as
RA-00046
.
Operational Service
2004
From
20 August 2004
until
30 September 2004
a Be-200ES was deployed to
Sardinia
,
Italy
and it was operated by
SOREM
, the official operator of fire-fighting equipment for the
Italian Civil Defense Department
(
Protezione Civile
). The aircraft was flown by a joint Russian-Italian flight crew and performed more then 100 flights (90 hours flown). This is the first documented operational use of the Beriev Be-200. During the deployment the aircraft extinguished 4 forest fires and dropped more then 324 tons of water.
2016
In
August 2016
Portugal
requested assistance in helping forest fires. As a result two Beriev Be-200's with crews from the Russian Emergencies Ministry were dispatched to Portugal. During their deployment they prevented fire from spreading in the direction of two settlements -
Castro Laboreiro
with a population of 1,000 people and
Viaden de Baixo
.
2020
In the period between
June 2020
and
October 2020
the Be200ESs were used in more then 200
fire fighting
missions in
Turkey
1
Operators

Russia

Azerbaijan
Variants
Be-200 - Basic multirole model
Be-200ChS (Бе-200ЧС) or Be-200ES (Emergency Services) - Multirole aircraft specially customized for the needs of the Russian Ministry of Emergency Situations
Be-200E - English cockpit version of the Be-200ES
Be-200RR - Proposed Rolls-Royce engined variant.
Be-210 - Proposed Passenger only model
Be-220 - Proposed maritime patrol variant.
Competitors
Orders
2016
China
ordered 4 Beriev Be-200's during the
Zhuhai Airshow
.
Deliveries
The first production Beriev Be-200 had its maiden flight on
17 June 2003
and was delivered to
EMERCOM
on
31 July 2003
. A total of seven aircraft have been ordered by
EMERCOM
.
Specifications
General characteristics
| | |
| --- | --- |
| Crew: | 2 |
| Length: | 32.0 m (105 ft 0 in) |
| Wingspan: | 32.8 m (107 ft 7 in) |
| Height: | 8.9 m (29 ft 2 in) |
| Wing area: | 117.4 m² (1,264 ft²) |
| Empty weight: | 27,600 kg (60,850 lb) |
| Max Take Off Weight (Land): | 41,000 kg (90,390 lb) |
| Max Take Off Weight (Water): | 37,900 kg (83,550 lb) |
| Max Capacity (Water or Retardant): | 12,000 kg (26,450 lb) |
| Max Capacity (Cargo): | 7,500 kg (16,530 lb) |
| Max Capacity (Passengers): | 44 (Be-200ES) 72 (Be-210) |
| Powerplant: | 2 × Progress D-436TP turbofans, 7,500 kgf (16,534 lbf) each |
Performance
| | |
| --- | --- |
| Maximum speed: | 700 km/h (435 mph) |
| Cruise speed: | 560 km/h (348 mph) |
| Economy speed: | 550 km/h (342 mph) |
| Landing speed: | 200 km/h (124 mph) |
| Takeoff speed: | 220 km/h (137 mph) |
| Minimum speed (Flaps 38°): | 157 km/h (98 mph) |
| Range: | 2,100 km (1,305 mi) |
| Ferry range (One Hour Reserve): | 3,300 km (2,051 mi) |
| Service ceiling: | 8,000 m (26,246 ft) |
| Rate of climb: | 13 m/s (2,600 ft/min) (At Sea Level and MTOW-Flaps 20°) |
| Rate of climb: | 17 m/s (3,350 ft/min) (At Sea Level and MTOW-Flaps 0°) |
Avionics
ARIA 200-M integrated avionics system.
Further reading
List of seaplanes and amphibious aircraft