CH-53E Super Stallion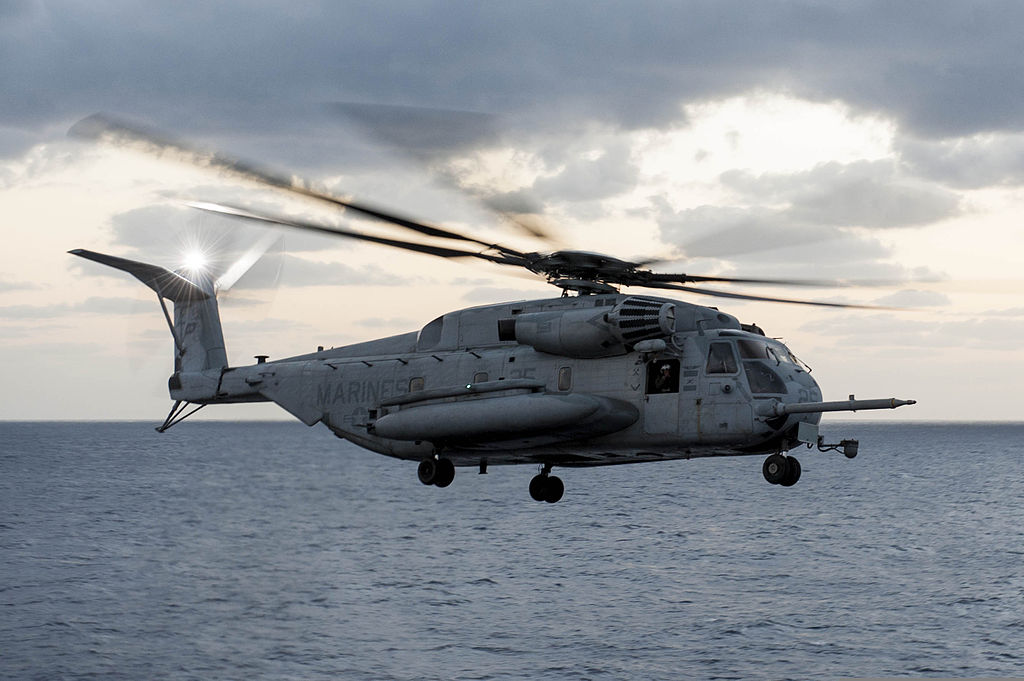 Overview
The CH-53E Super Stallion is a helicopter in service with the United States military. Manufactured by
Sikorsky Aircraft
this helicopter is currently the largest and heaviest helicopter in use in the
United States Military
.
Development
Background
Production
Design
While the CH-53E Super Stallion is similar in dimensions to the original
CH-53A Sea Stallion
it is significantly more powerful then its predecessor. It has a seventh blade added to its main rotor system and in the same time the whole assembly is slightly larger.
The CH-53E and the MH-53E are the largest helicopters in the world currently in use in the Western world. The successor of the CH-53E the CH-53K which is currently is in development will take this title as it is even larger. Only 3 helicopter models are larger then the CH-53E and these all come from
Russia
, these are the
Mil Mi-26
,
Mil V-12 Homer
(only 2 prototypes built) and the
Mil Mi-6
.
The CH-53E is able to carry up to 55 troops or 13,610 kg (30,000 lb) of cargo and can lift external slung loads of up to 16,330 kg (36,000 lb). The range of the helicopter is about 1,000 km (621 mi) and it has a cruise speed of 278 km/h (173 mph). The range can be extended by aerial refueling, the CH-53E is fitted with forward extendable
in-flight refueling
probe and it can refuel also fromm surface ships in hover mode via hose refuel.
It can be fitted with three machine guns: one at the port window behind the co-pilot, one at the starboard side crew door and one at the tail loading ramp.
Technology
Operational Service
Competitors
Deliveries
Accidents
Specifications
Related aircraft
MH-53 Pave Low
Further reading
Sikorsky Aircraft