Volkswagen Group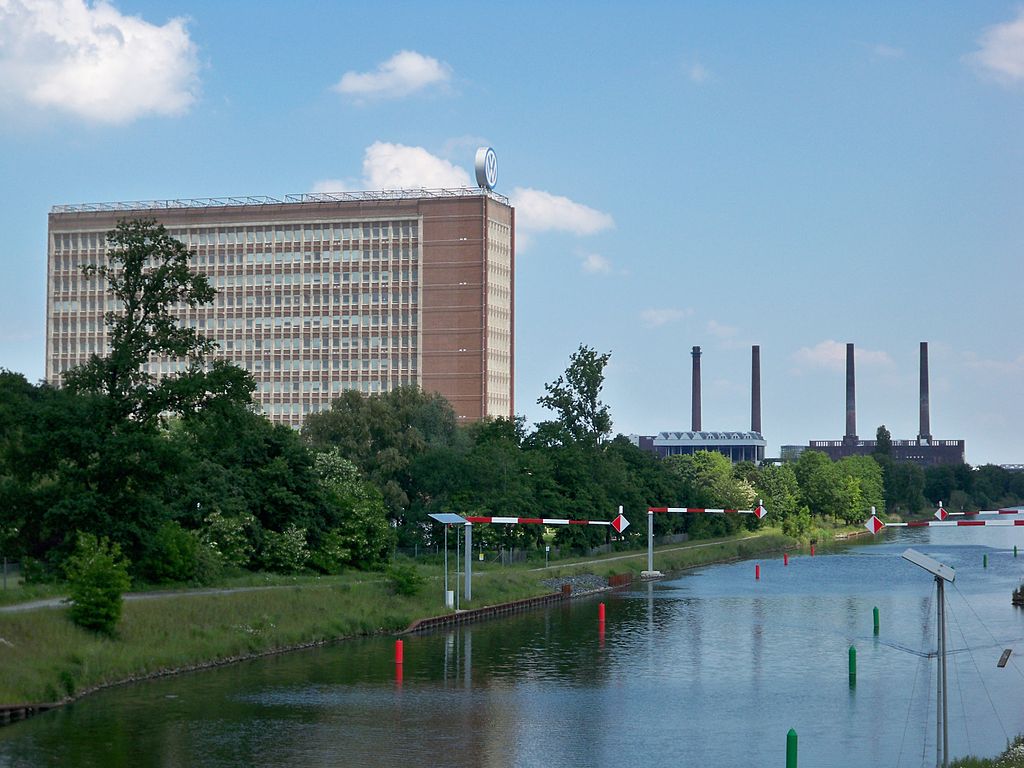 Overview
Type
Public (AG)
Traded as:
FWB: VOW, VOW3
OTCQX: VLKAY
Industry:
Automotive
Founded :
28 May 1937, Berlin
Headquarters :
Wolfsburg, Germany
Area served:
Worldwide
Production facilities :
more then 100
Key people :
Hans Dieter Pötsch
(Chairman of the
Supervisory Board),
Dr. Herbert Diess
(Chairman of the
Board of Management)
Products:
Automobiles,
commercial vehicles,
engines, motorcycles,
turbomachinery
Production output:
10.14 million (2014)
Services:
Banking, financing,
fleet management,
insurance, leasing
Divisions :
Automotive Division,
Financial Services Division
Subsidiaries :
Transportation:
Audi
Bentley Motors
Bugatti Automobiles
Ducati
Ducati Corse
Lamborghini
MAN SE
Neoplan
Porsche
Scania
SEAT
Skoda Auto
VW Commercial Vehicles
Volkswagen
Volkswagen Marine
Designing Facilities:
Italdesign Giugiaro
Financial Services:
VW Financial Services AG
Volkswagen Leasing GmbH
Volkswagen Immobilien
Logistics:
VW Group Fleet International
Volkswagen Group Supply
Volkswagen Air Service
Industrial:
Volkswagen Industrial Motor
International:
Volkswagen Group China
Volkswagen Group India
Volkswagen Group of America
Volkswagen Group Australia
Volkswagen Group Malaysia
Volkswagen do Brasil
Volkswagen Group Ireland
Volkswagen Group Italia
Volkswagen of South Africa
Volkswagen Group UK
Website :
http://volkswagenag.com/
Revenue :
US$ 268.55 billion (2014)
Operating income:
€12.7 billion (2014)
Profit:
€10.847 billion (2014)
Total assets:
€351.209 billion (2014)
Total equity:
€90.189 billion (2014)
Owner:
Porsche Automobil Holding SE,
Volkswagen Holdings,
State of Lower Saxony,
Qatar Investment Authority,
Capital Group Companies
Number of employees:
588902 (2015)
List of products by the Volkswagen Group
Volkswagen Group or Volkswagen Aktiengesellschaft (short form VW AG) is a German multinational
automotive
company. It designs, manufactures, finances and sells passenger and commercial vehicles, engines and turbomachinery. It's headquartered in the city of
Wolfsburg
,
Lower Saxony
,
Germany
.
History
1937 to 1945
Volkswagen ("People's car" in German) was founded on
28 May 1937
in
Berlin
as the Gesellschaft zur Vorbereitung des Deutschen Volkswagens mbH ("Limited Liability Company for the preparation of the German People's Car", abbreviated to Gezuvor) by the National Socialist Deutsche Arbeitsfront (German Labour Front).
The initial goal for the company was to manufacture the Volkswagen car, originally referred to as the Porsche Type 60, then the Volkswagen Type 1, and now known as the
Volkswagen Beetle
. The Type 1 was designed by
Ferdinand Porsche's
consulting firm, and the company was backed by the support of Adolf Hitler. On
16 September 1938
, Gezuvor was renamed Volkswagenwerk GmbH ("Volkswagen Factory limited liability company").
Shortly after the factory near
Fallersleben
was completed, World War II started and the plant was ordered to build vehicles for the military, primarily the
Kübelwagen
(Porsche Type 82) and the related amphibious
Schwimmwagen
(Type 166), both of which were derived from the Volkswagen. Only a small number of Type 60 Volkswagens were made during this time. The Fallersleben plant also manufactured the
V-1 flying bomb
, making the plant a major bombing target for the Allied forces.
Corporate affairs and identity
Products
Divisions
Competitors
Further reading
Volkswagen