Bombardier CSeries CS300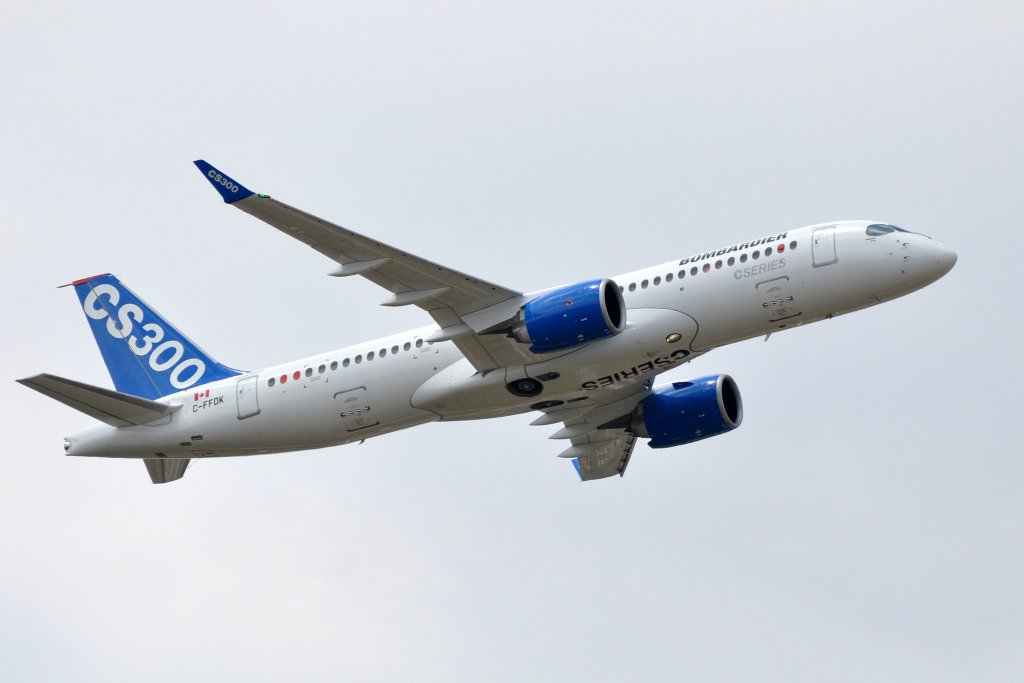 Overview
The Bombardier CSeries CS300 is a
narrow-body
,
twin-engine
,
medium-range
jet airliner
that is currently under development by
Bombardier Aerospace
, a
canadian
aircraft manufacturer. When ready the CSeries CS300 can transport 135 people in standard configuration and it will compete with a new generation of airplanes like the
Airbus A320 NEO
,
Boeing 737 MAX
,
Mitsubishi Regional Jet
,
Sukhoi Superjet 100
and the
Embraer E-Jets
family.
Initially dubbed as the Bombardier C130, in the certification documentation the airplane is designated as BD-500 with suffix -1A11. The first flight of the CS300 took place on the
27 February 2015
and its expected to enter service in the second half of
2016
with
airBaltic
.
Development
Background
Production
Airbus takeover
Design
Technology
Operational Service
Competitors
Orders and Deliveries
Timeline of orders for Bombardier C-Series
Accidents
Specifications
Similar aircraft
Airbus A320 NEO
Boeing 737 MAX
Mitsubishi Regional Jet
Sukhoi Superjet 100
Embraer E-Jets
Further reading
Bombardier CSeries CS100
Bombardier Aerospace