Malaysia Airlines Flight 17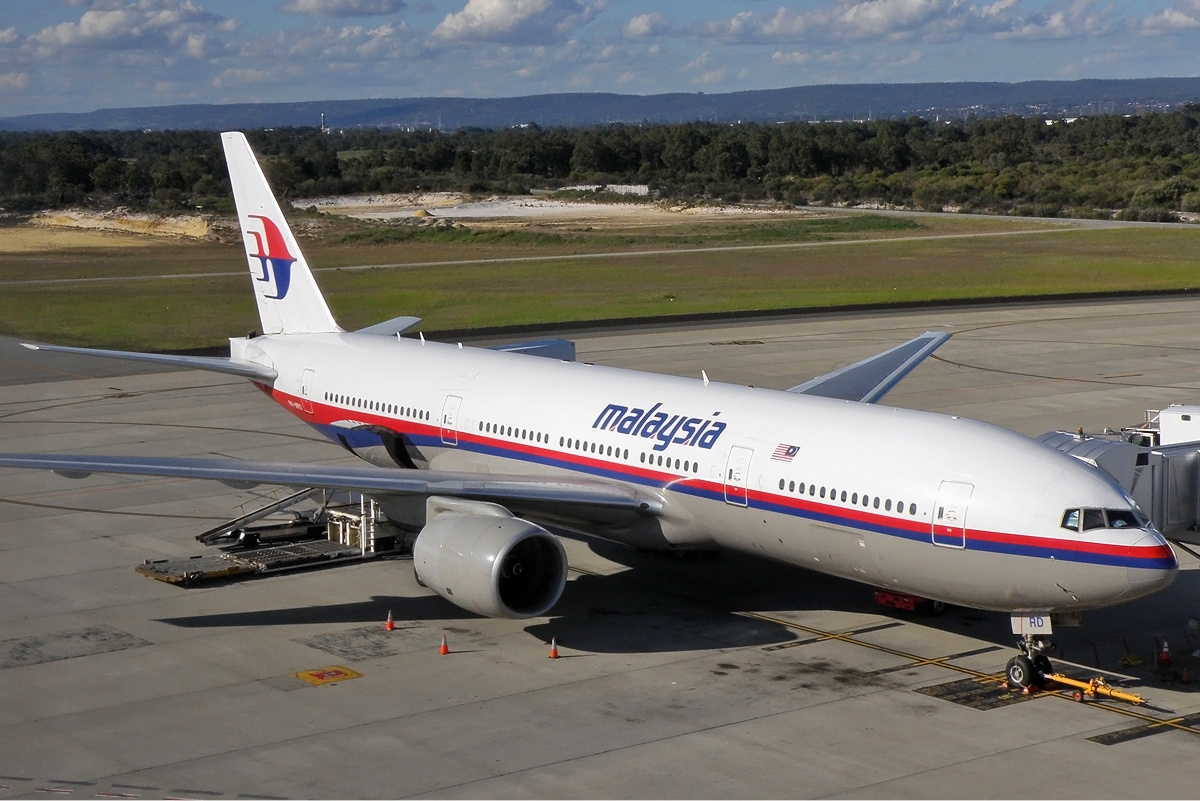 ---
Accident summary
Malaysia Airlines Flight 17, shortened
MH17
or
MAS17
also codeshared as
KLM Flight 4103
or
KL4103
was a scheduled international passenger flight from
Amsterdam
to
Kuala Lumpur
and it was operated by
Malaysia Airlines
. On the
17th of July 2014
the aircraft performing the flight, a
Boeing 777-200ER
registered
9M-MRD
crashed in the vicinity of
Torez
in the
Donetsk
region of
Ukraine
, approximately 41 km from border with Russia. The aircraft was carrying 283 passengers and 15 crew members. There were no survivors of the crash.
Ukrainian authorities claim that the aircraft was shot down by pro-russian separatists. The separatists claimed that the Ukrainian government shot down the plane. Initial Twitter reports attribute to the separatists the responsibility for shooting down the plane. U.S. president
Barack Obama
citing intelligence officials confirmed that the initial intelligence assessment showed that a
Buk
surface-to-air-missile
had been fired at the plane and that there was "credible evidence" it was fired from a location held by pro-Russian rebels.
If the final investigation will prove that the aircraft was indeed shot down then this will be the deadliest
airliner shootdown
in history. This is also the
fifth Boeing 777 hull loss
, the third in just over a year. This crash is the worst accident of
Malaysia Airlines
and the second this year after the disappearance of
Flight 370
on
8 March 2014
, while en route from
Beijing
to
Kuala Lumpur
Aircraft
The flight was operated with a
Boeing 777-200ER
, with serial number 28411 and registration 9M-MRD. The aircraft first flew on
17 July 1997
, exactly 17 years before the incident and was the 84th Boeing 777 produced. It was delivered new to
Malaysia Airlines
on the
29th of July 1997
with two
Rolls-Royce
Trent 800
engines. It was configured to carry 282 passengers and during its service with
Malaysia Airlines
it has logged over 43.000 hours and 6950 cycles prior to the crash.
This is the
5th hull loss
involving a
Boeing 777
, prior to this only four other 777's have been lost:
British Airways Flight 38
in January 2008, an EgyptAir 777 which was damaged beyond repair by a fire on ground at
Cairo International Airport
,
Asiana Airlines Flight 214
in July 2013 and another
Malaysia Airlines Flight 370
which went missing on
8 March 2014
and was still being searched.
The
Boeing 777
, entered commercial service on
7 June 1995
and has one of the best safety records in any commercial aircraft. As of July 2014, there were more then 1200 aircraft in service and another 340 are on order.
Background
Crash
Malaysia Airlines Flight 17 departed from
Amsterdam Schiphol Airport
gate G03 at 10:14 UTC (12:14 CEST) and was due to arrive at
Kuala Lumpur International Airport
at 06:00, 18 July 2014 MYT (22:00, 17 July 2014, UTC).
At the time of the incident the aircraft was (according to Eurocontrol) in unrestricted airspace at flight level 330 (10.060 meters or 33.000 feet). The Ukrainian ATC lost contact with the aircraft at 14:15 UTC about 30 km from the
TAMAK
waypoint at 47°51′24″N 39°13′6″E (near the Russian border).
The aircraft crashed outside
Hrabove
, near
Torez
in eastern Ukraine and it seems that the fireball was captured on video.
Shortly after the crash several video recordings and photographs emerged from the crash site that show scattered pieces of fuselage, bodies, passports and personal belongings of the victims.
Search and recovery
Passengers and crew
Initial reports suggested there were 280 passengers, later Malaysia Airlines has confirmed that there were also 3 infants on the plane giving a total number of 283 passengers and 15 crew members on board MH17. There were no survivors. On the 19th of July the airline had determined the nationalities of all 298 passengers and crew. Some of the passengers were delegates from the International AIDS Society and they were on the flight in transit to a conference being held in Melbourne, Australia. Among them Joep Lange, a former president of the society. Other notable passengers were: Dutch senator Willem Witteveen who was travelling with his wife and daughter, Liam Davison - an Australian author and Siti Amirah step-grandmother of Malaysia Prime-Minister Najib Razak.
Out of the 283 passengers at least eighty were children. Also at least twenty family groups were on board this flight.
Investigation
Dutch Safety Board report
Narrated reconstruction of the missile impact, produced by the
Dutch Safety Board
Conclusions
Aftermath
Shortly after the crash several airlines decided to avoid eastern Ukrainian airspace. One after another representatives of
Lufthansa
,
Air France
,
Delta Air Lines
,
Aeroflot
,
British Airways
,
Air India
,
Transaero
,
Turkish Airlines
,
Wizz Air
,
KLM
,
Jet Airways
,
UTair
,
Alitalia
,
Virgin Atlantic
announced that their companies will fly on alternative routes completely avoiding the airspace near the accident site.
U.S. based airlines were informed by
NOTAM
to avoid to fly in the
Ukraine area
and the United Kingdom's Department for Transport ordered flights already airborne to bypass south-eastern parts of Ukraine, including advising pilots around the world to plan routes that avoid the area.
There are reports that separatists blocked rescue workers and police from entering the area. They also claimed that they have found the flight recorder of the aircraft and they plan to hand it over to
Russia
.
Reactions
Countries involved
-

Netherlands
- Dutch Prime Minister Mark Rutte and King Willem-Alexander expressed their shock at the crash. The Minister of Foreign Affairs Frans Timmermans announced that he will join the Dutch investigation team which will go to Ukraine. Flags on Dutch government buildings flew at half-mast on 18 July.
Further reading
List of aviation accidents by year
List of airliner shootdown incidents
List of Boeing 777 hull losses